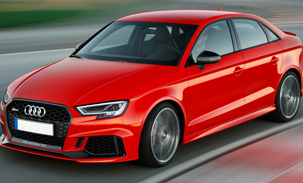 Matt's Audi RS3 visited DK Tuning HQ for our popular Stage 2 package. These are feisty hot hatches anyway, producing 335bhp and 450nm torque.
Mods carried out:
Pipercross induction kit with open cone
Secondary cats deleted with o2 sensor removed in software
Rev limiter raised
Speed limiter removed
Cat back system
DK Tuning Stage 2 calibration with pops and bangs
We spent 2 days developing the file on this, to get around the tricky anti-tuning within the file. Development was also done on the pops and bangs. Stage 2 power is up to 420PS and 562nm torque. power is now instant with the Quattro system struggling to keep up.
***SOUND OF EXHAUST IN VIDEO SECTION***
FINANCE ALSO AVAILABLE
✅ Over 320 5* reviews
✅ IMI Accreditation (Institute of Motor Industry)
✅ 5* reviews on Facebook
✅ 5* reviews on Google
✅ Spread the cost over 4 months on our finance package
✅ For under £1 a week we can give you a 12 month (or upto 90,000 miles) mechanical warranty
If you own a sporty hot hatch you want to take straight to Stage 2 then call us today!
Daniel Kirk
DK Tuning (Authorised Quantum Dealer)
Tel: 07773076137
Mobile: 07773076137
Web: www.dktuning.co.uk
Dealer Site: wolverhampton.quantumtuning.co.uk
Quality tuning in the Wolverhampton and surrounding area.