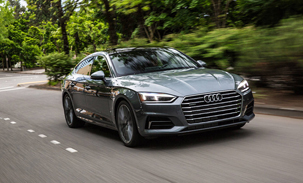 Recently had our hands on this 2008 Audi UK A5 Sport TDI Quattro 3.0 TDI.
The owner wanted us to extract the most performance we could from their diesel-fuelled coupe and we had no objections as these 3.0 TDI engines always respond amazingly to our custom remapping software.
Audi A5 Sport TDI Quattro 3.0 TDI
Original HP
Original Nm
239
500
Tuned HP
Tuned Nm
325
650
HP Increase
Nm Increase
+86
+50
Certified Remaps (Quantum Tuning Dealer) – Going The Extra Mile.
✅ Over 70 Genuine 5* Reviews on Facebook
✅ Friendly and Helpful Service
✅ Professionally trained by the Institute of the Motor Industry
✅ 100% Satisfaction Guaranteed
✅ Full Vehicle Health Check
✅ Buy Now, Pay Later Scheme
✅ High Quality Remaps
✅ £10,000 Warranty Option for Vehicles Under 90k Miles
✅ Mobile or Workshop – We also offer a mobile service or you can come to Certified HQ to have the work carried out.
For more information please contact
Ali Raza
Certified Remaps (Quantum Tuning Dealer)
Mobile: 07403517673
Web: dudley.quantumtuning.co.uk
Dealer Site: dudley.quantumtuning.co.uk