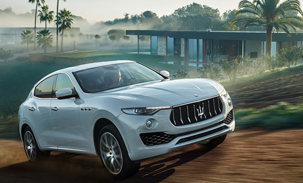 305bhp & 660nm Torque
DK Tuning recently worked on a Maserati Levante which after a remap turned into an absolute monster.
This remap was carried out through our K-TAG service which required us removing the ECU and mapping it that way. This car had a BOSCH EDC17C79 ECU which can be fairly difficult to remap but there's nothing that us at DK Tuning can't do.
If you would like a free quote on your car, drop us a PM and we will get back to you ASAP.
www.dktuning.co.uk
✅ Over 300 5* reviews
✅ IMI Accreditation (Institute of Motor Industry)
✅ 5* reviews on Facebook
✅ 5* reviews on Google
✅ Spread the cost over 4 months on our finance package
✅ Fully mobile- have the remap carried out at your home or work place totally at your convenience for no extra charge
✅ For under £1 a week we can give you a 12 month (or upto 90,000 miles) mechanical warranty
For more information please contact
Daniel Kirk
DK Tuning (Authorised Quantum Tuning Dealer)
Tel: 07773076137
Mobile: 07773076137
Web: www.dktuning.co.uk
Dealer Site: wolverhampton.quantumtuning.co.uk
Quality tuning in the Wolverhampton and surrounding area.