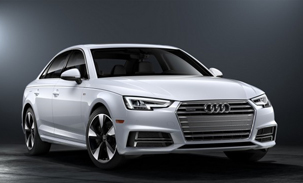 2008 Audi A4 2.0 TDI 140 remapped tonight in Dalbeattie for more power, torque and to improve mpg.
We do not change any hardware in your vehicle, we just modify the operating parameters in the ECU's program or 'map'. In many cases the map stored on the ECU's processor can be accessed via the on-board diagnostics port (OBD) in the vehicle, normally found under the dashboard. In some newer models the ECU will have to be removed from the vehicle and the casing opened, our technicians will then use specialist tools to read the original map straight from the processing chip.
The technician will then upload the original map to our map writing team who will adjust the parameters to maximise the performance, fuel economy or a clever blend of both. Depending on the vehicle and ECU type the remapping process can take under an hour and if at any time you wish to return your vehicles ECU to its original default settings, this can be done easily and free of charge as we always keep a copy of the original software as a backup.
It is important to note that every single remap performed by Autoclinic Remaps is unique. We do not use 'standard maps' that would limit the effectiveness of our tuning like many other companies out there. The original software and data we download from your vehicle's ECU is instrumental in allowing us to work out your new map for you.
Get in touch for any advice or a quote on remapping, tuning modules or DPF solutions.
Euan Abercrombie
Autoclinic Remaps C/O Nicol Motor Sport
Tel: 01555 771107
Mobile: 07523 055165
Web: www.autoclinic-remaps.co.uk
Mobile ECU remapping and DPF removal in Central Scotland