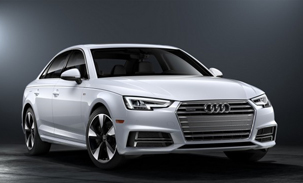 We had this Audi A4 2.0 TDI come in this week with every warning light on the dash , it barely made it to our workshop and it wasn't surprising with many factors leading to a block DPF showing excessive DPF pressure over 4 times the limit we carried out a full in depth diagnostics showing P2002 and P2463.
We found the main course being a faulty EGR valve and addition to this filter & oil condition and a poor quality tuning box . So a full service & 3 stage DPF clean was the answer to allow us to also install a custom remap to deal with the faulty valve ,this has made the car perform as it should with no faults present and the DPF pressures within spec.
Audi A4 2.0 TDI
Original HP
Original Nm
200
280
Tuned HP
Tuned Nm
245
360
HP Increase
Nm Increase
22%
28%
Save £££££ against replacements / miss diagnosis and trust the DPF Professionals.
For more information please contact
Dvs
Alastair Yule
Tel: 01474338737
Mobile: 07971044682
Web: www.dvs-ltd.com
Dealer Site: erith.quantumtuning.co.uk
Vehicle Electronics Specialists. Car Key Cutting And Programming, Dealer Level Diagnostics, Ecu Programming And Remapping, Radio Decoding