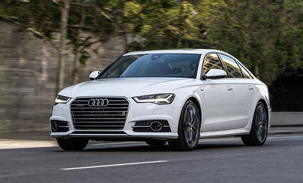 One of our dealer AK Tuning opened last Sunday with two birds with one stone!
Very popular and nice cars to optimise.
This Audi A6 C7 3.0 tdi engine, you can buy the original 218 HP or 272 HP. The engine on the other hand, is exactly the same, i.e. just the software is what separates the effect.
Audi A6
Original HP
Original Nm
218
500
Tuned HP
Tuned Nm
335
650
HP Increase
Nm Increase
+117
+150
Will be like a completely different car after remapping. So, are you going to buy this model is our tips to bet on 218 HP engine and let us do a little magic instead
Get in touch to see what we can do to yours
Quantum Tuning LTD.
1 The Ridgeway,Iver,
Buckinghamshire,
SL0 9HW.
PHONE: 01895-323093
Email: support@quantumtuning.co.uk
Website: www.quantumtuning.co.uk
Become a dealer: www.quantumdealer.co.uk