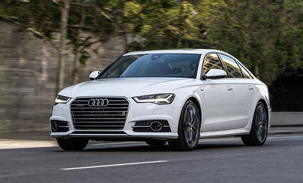 Audi A6 3L Tdi remapped for power and economy. These cars are a smooth drive in original spec. The remap made it silky smooth with a good increase in power – the smile says it all !
QUANTUM GREEN™ – GOOD POWER & MAXIMUM ECONOMY
Designed to return an improved economy in turbo diesel engines.
By re-characterising the torque limits on the engine, at lower rpm's you will benefit from additional performance and improved economy.
At higher rpm's the software will encourage shifting up through the gearbox, to keep the engine running in its optimal window.
QuantumGreen™ is a very popular choice with large fleet owners, where the extra mpg improvement counts on the bottom line profit.
For more information please contact
Blair Connell
Autogas 1 Ltd
95 Gillett St, Hull
E. Yorkshire
United Kingdom
HU3 4JF
Tel: 01482807506 
Mobile: 07590694174
Web: www.a1remapping.co.uk
Dealer Site: a1remapping.quantumtuning.co.uk