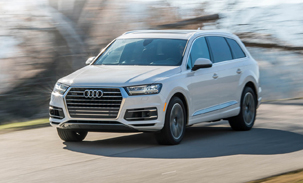 AUDI Q7 4.2 TDI DPF Solution with custom ECU Remapping + 50bhp and + 80Nm!!
London Remaps is a company based in South London. We provide mobile ECU Remapping service in London, Greater London and the South East England. We also provide DPF Removal service from our South London garage. Our team has a combined experience of over twenty years in the motor vehicle tuning industry. We are authorised dealer of Quantum Tuning. Our company thrives on delivering the best quality and service. We use the latest technology and innovation.
Our business is unique, in the sense that we offer insurance on our remapping and a 14-day money back guarantee (general conditions apply). We also offer, lifetime software warranty. For every car we tune, we provide a bespoke mobile ECU remapping service to customise and tune everyday road vehicles, including vans, trucks, and high performance cars.
For more information please contact
Matthew Stachura
London Remaps
Unit 11 Bolina Road, London
London
United Kingdom
SE16 3LF
Tel: 07947195830
Mobile: 07947195830
Web: www.londonremaps.co.uk