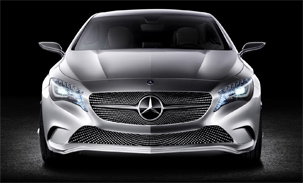 2015 Mercedes A180 remapped for more power and better mpg, Mercedes as a brand respond amazingly to our blue map.
Mercedes A180
Original HP
Original Nm
109
260
Tuned HP
Tuned Nm
138
309
HP Increase
Nm Increase
+29
+49
How can a remap benefit You?
✔Increased BHP
✔Increased torque
✔Faster acceleration
✔Smoother power delivery
✔Enhanced throttle response
✔Improved fuel consumption mpg
Why choose RJM Remaps
⭕Genuine 5 star reviews
⭕100% satisfaction guarantee
⭕Friendly helpful service
⭕Vehicle health check prior to a remap
⭕30 day money back guarantee
⭕High quality remaps guaranteed
⭕IMI motor industry vetted
⭕Only genuine ecu tuning equipment used.
If you would like to see what we can unleash from your engine then enter your reg number into the website and it will give you the gains.
Richard Johnson
Rj Mobile Auto Services (Authorised Quantum Tuning Dealer)
1 Backworth Lane, Newcastle Upon Tyne
Tyne And Wear
United Kingdom
NE270AD
Tel: 07706864988
Mobile: 07706864988
Web: www.remappingnewcastle.co.uk