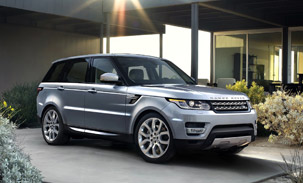 Yesterday we had this Range Rover Vogue SE 4.4 TDV8 on our dyno at Quantum HQ.
After a Quantum Remap we increased the power from
308 BHP to 373 BHP (65 BHP gain)
675 NM to 775 NM (100 NM gain)
We also saw a massive drop in the 0-60 time by knocking off 1.38 seconds taking the time down to 5.97 seconds! (Recorded with a Race Logic PerformanceBox)
After a test on the long journey home in busy motorway traffic this 3 ton machine returned an amazing 42 MPG.
For more information please contact
Quantum Tuning LTD.
41 Duporth Bay,
ST.Austell, Cornwall
PL26 6AQ.
PHONE: 08456 529 530
Email: support@quantumtuning.co.uk
Website: www.quantumtuning.co.uk
Become a dealer: www.quantumdealer.co.uk