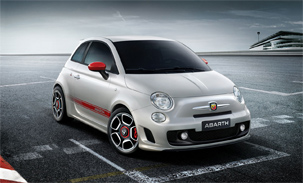 What a car to work on! We recently travelled to Stroud, Southwest to work on this customers car.
We weren't expecting this when we turned up! Covered in a cool and unique vinyl wrap and lowered on some sweet looking Lenso Eagle rims and a custom exhaust system, this car looked and sounded the business.
All it needed now was a custom remap from Hybrid Tuning taking this Arbarth 500 1.4T-Jet.
The customer was over the moon with the gains and after the test drive left us a 5* review!
Arbarth 500
Original HP
Original Nm
135
206
Tuned HP
Tuned Nm
170
300
HP Increase
Nm Increase
+35
+94
If you've got a car that looks the part but need it to perform better, then call or message our friendly adviser today.
Fred Sampson
Hybrid Tuning
Tel: 07917753134
Mobile: 07917753134
Web: m.facebook.com/hybridtuning/
Dealer Site: gloucester.quantumtuning.co.uk