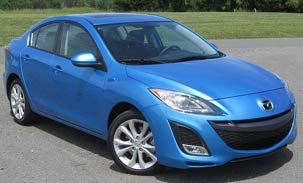 Received this email from a customer, nice to hear you are enjoying the results.
hi
I have Mazda 3 diesel 185 bhp which has suffered nothing but problems with dpf in the last 9 months I have had the dpf light come on 5 times I decided to take the drastic action of having this item removed .
searched Internet and came up with your name liked the look of the site and the professional attitude on contacting you by phone.
job was completed in the agreed time (even had garage loan car) the car was re-mapped to performance standard and now after 3 months I must re port how pleased I am with the job.
for my own amusement I had the car tested on a rolling road where it was tested at 245 b h p and to top that the fuel economy has increased WHAT MORE CAN I SAY WELL DONE AUTO TEK
RECOMMEND TO OTHER PEOPLE OH YES !!!!!!!!!!!!!!!
A Sacre
Cambridgeshire
Call today or contact to see what we can do for you!
Richard Neville
Herts Auto Tek Ltd
Unit A4 Nup End Business Centre,Knebworth
Hertfordshire
United Kingdom
SG3 6QJ
Tel: 01438 829 000 
Mobile: 07768 514 445
Web: www.hertsautotek.co.uk