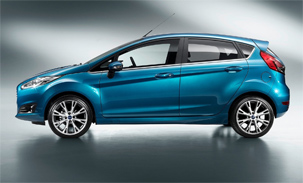 We've been testing another Fiesta on the dyno this week! This time round it's the older 1.6 TDCI engine, In comparison to the new 1.5 TDCI Fiestas we had in last week.
These require ECU removal in order to apply our software upgrade unlike the 1.5 TDCI which are able to be mapped via the OBD port using the Alientech KessV2 tool.
Ford Fiesta 1.6 TDCI
Original HP
Original Nm
101
187
Tuned HP
Tuned Nm
128
288
HP Increase
Nm Increase
+27
+101
The end result was very similar to the 1.5 TDCI Fiestas although the torque gain was a lot greater producing a huge 101 NM increase.
Want to see what we can achieve with your vehicle? Click Here to our website and enter your registration number.
Quantum Tuning LTD.
1 The Ridgeway,Iver,
Buckinghamshire,
SL0 9HW.
PHONE: 01895-323093
Email: support@quantumtuning.co.uk
Website: www.quantumtuning.co.uk
Become a dealer: www.quantumdealer.co.uk