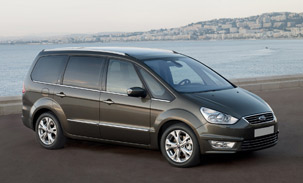 Ford galaxy 2.0L TDCI
This Vehicle had been to numerous garages trying to resolve his DPF issue, one stop here and vehicle all fixed no more lights, no more limp home mode. All done for less than the price of a genuine DPF filter. DPF Solution carried out.
If you would like to find out more about what we can do for your specific vehicle, get in touch with us and we will only be too happy to explain our services in more detail and provide a competitive quote for you.
Richard Neville
Herts Auto Tek Ltd
Unit A4 Nup End Business Centre,Knebworth
Hertfordshire
United Kingdom
SG3 6QJ
Tel: 01438 829 000
Mobile: 07768 514 445
Web: www.hertsautotek.co.uk