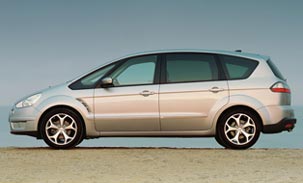 The customer stated that the throttle response was poor and that they kept having problems with their DPF.
So we got to work, firstly we looked at the live data and managed to see that the DPF was blocked and past the point for a static regeneration to be successful, which if left driving in that state would have done a lot of damage to the turbo and other engine components.
We then had two options 1) Remove the DPF and clean it back to its original state then reset all the data 2) Remove the DPF and remove all the internals while leaving the cat in place and welding a perfect seam back round so it looks untouched.
The Customer went for option two with one our stage 1 remaps which was done all through the OBD. needless to say very good option because this absolutely transformed the drive.
Ford S- Max 2.0 TDCI
Original HP
Original Nm
163
340
Tuned HP
Tuned Nm
195
390
HP Increase
Nm Increase+
+32
+50
If you have any problems with your cars DPF or EGR and you don't know what the best solution then gives us call or visit
Richard Monk
Car & Motorsport Services (Authorised Quantum Tuning Dealer)
21-23 Milford Road, Reading
Berkshire
United Kingdom
RG1 8LG
Tel: 0118 9677777
Mobile: 07909963484
Web: www.cmsgarages.co.uk
Dealer Site: reading.quantumtuning.co.uk