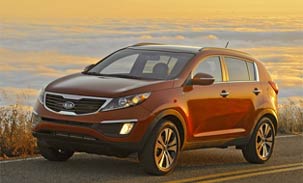 Kia Sportage DPF problem solved and remapped by Zensport
It is not illegal to remove the DPF.
It is an offence to use a vehicle on the road that no longer complies with the emissions standards it was designed to meet. This however means that changing any part of the exhaust or emissions system with a part other than the vehicle manufacturer's original part may change the emissions meaning it could be an offence. In reality emissions testing outside the London Emissions Zone (LEZ) is normally limited to the standard MOT test.
From February 2014 the inspection of the exhaust system carried out during the MOT will include a visual check for the presence of a DPF, if fitted as standard equipment.
When a dealer carries out DPF removal work they retain the original assembly and on completion there is no visual difference, this way you have the option of reinstalling a replacement DPF in future if you wish.
For more information please contact
Iggy Quazi
Zensport Ltd
Unit 32 Warner Drive, Springwood Ind Est, Braintree
Essex
United Kingdom
CM72YW
Tel: 01376 335 947
Mobile: 07870 563 621
Web: www.zensport.co.uk
Dealer Site: remaps.co