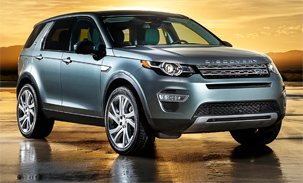 Land Rover discovery tdv6 in this morning for an oil and filter change/health check and a quantum tuning remap. Will have a lot better fuel efficiency and a load more power and torque this did pick up a lot smoother and delivered the extra power much better than before.
Here at MBE Auto Care we have the solution for extra power to help with towing heavy loads, better performance gains and improved fuel efficency, by having the vehicles ecu remapped we can give you all of the great atvantages of having the car perform the way it should have done out of the factory with a quantum tuning ecu remap.
Have a look at our website poole.quantumtuning.co.uk formore info and try the vrm look up to see what gains could be achieved for your vehicle.
MBE AUTOCARE
Unit 1,The Courtyard
Thrush Road
Poole
Dorset
BH12 4NP
Phone: 01202911241
Mobile: 07792536361
E-mail: markemberley@outlook.com
Web: www.pooletyrescentre.co.uk