Ford Fiesta IV Remap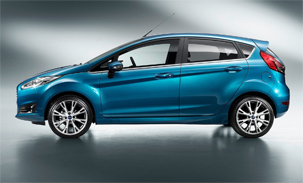 The Ford Fiesta is a front-wheel-drive subcompact car manufactured and marketed by Ford Motor Company and built in Europe, the United States, Brazil, Argentina, Mexico, Venezuela, China, India, Taiwan, Thailand and South Africa. The current-generation Fiesta is marketed worldwide.
By 2010, the sixth-generation Fiesta (Mark VI) had been introduced worldwide, including in the United States and Canada—making it the first Fiesta model to be sold in North America since the Fiesta Mark I was discontinued at the end of 1980.
Want to gain more power, torque and better MPG for your Ford Fiesta IV Car? Then look no further.
Our Ford Fiesta IV diesel performance chips and Ford Fiesta IV remapping via the OBD port will dramatically improve your Car performance and improve your MPG!
Every vehicle we do is Custom Remapped, nothing less will do
Every vehicle we do carries a Lifetime Warranty on the software
Every vehicle we do carries a no-quibble 30-Day Money Back Guarantee
After your ECU upgrade to your Ford Fiesta IV, you will enjoy:
Performance Result For Ford Fiesta IV
| | | | | |
| --- | --- | --- | --- | --- |
| Model | Original BHP | Tuned BHP | Original Nm | Tuned Nm |
| 1.25 16V | 75 | 79 | 110 | 117 |
| 1.4 16V | 90 | 96 | 125 | 133 |
[Note: Nm = Newton metre and BHP = Brake Horse Power]
You can call us on our Business number: 08456 529 530. Our Team will be happy to help you.
OR
You can contact Quantum Tuning Certified Dealer located near by you
OR
Click Ford Fiesta IV Remap to buy the remap package.
About Bosch EDC15:
Bosch Hdi EDC 15 consists of an ECU which analyses the information from the various Sensors, and then operates the injectors at the correct moment. It also controls a Pressure regulator, the exhaust gas recycling electro valve and the turbo charging Pressure modulating electro valve.