Land Rover Discovery 2 Remap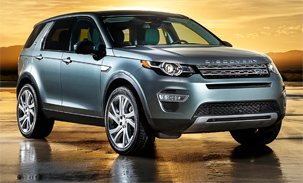 The Series II Discovery debuted in autumn 1998 and in the US in 1999. Land Rover promoted that the Discovery Series II had been modified with 720 'differences'. The interior and exterior was re-worked to be less utilitarian, but it was still similar to the Series I. Every body panel was new except the rear door outer skin. The rear body was extended to improve load space but at the expense of added rear overhang, which adversely impacted off-road ability.
Changes to the diesel engined models saw the 2,495 cc Td5 (in-line direct-injected straight-five engine introduced, in line with the updated Defender models. This electronically managed engine was smoother, producing more usable torque at lower revs than its 300 Tdi predecessor. The Td5 engine is often mistakenly attributed to BMW but the engine was derived from the Rover L-series passenger car engine and developed by Land Rover.
The 3,948 cc V8 petrol version from the Disco 1 was replaced with the Range Rover P38 Thor 4.0-litre Rover-derived V8. There was no actual increase in capacity over the previous 3.9-litre engine. Although the basic design of the engine was similar it was actually quite different internally. It used a different crankshaft, had larger bearing journals with cross bolted caps and different con rods and pistons. The blocks were machined differently to accept extra sensors for the Gems and Bosch (thor) injection system and to allow the extra stroke of the 4.6 crankshaft. For the 2003 and 2004 model year Discovery II they changed to the 4.6-litre V8 (though the 4.0 continued as the only V8 option offered in the UK). ACE (Active Cornering Enhancement, an electronically controlled hydraulic anti-roll bar system) was fitted to some versions, which reduced cornering roll. Self-levelling air springs were fitted to some models and European type-approval for seven-seat vehicles was only given for air-sprung cars.
Want to gain more power, torque and better MPG for your Land Rover Discovery 2 Car? Then look no further.
Our Land Rover diesel performance chips and Land Rover remapping via the OBD port will dramatically improve your Car performance and improve your MPG!
Every vehicle we do is Custom Remapped, nothing less will do
Every vehicle we do carries a Lifetime Warranty on the software
Every vehicle we do carries a no-quibble 30-Day Money Back Guarantee
After your ECU upgrade to your Land Rover Discovery 2, you will enjoy:
Performance Result For Land Rover Discovery 2
| | | | | |
| --- | --- | --- | --- | --- |
| Model | Original BHP | Tuned BHP | Original Nm | Tuned Nm |
| TD5 | 138 | 160 | 300 | 355 |
[Note: Nm = Newton metre and BHP = Brake Horse Power]
You can call us on our Business number: 08456 529 530. Our Team will be happy to help you.
OR
You can contact Quantum Tuning Certified Dealer located near by you
OR
Buy Your Land Rover Discovery 2 Remap Online and Save 5% from retail price.
About: BOSCH EDC 15
Bosch Hdi EDC 15 consists of an ECU which analyses the information from the various Sensors, and then operates the injectors at the correct moment. It also controls a Pressure regulator, the exhaust gas recycling electro valve and the turbo charging Pressure modulating electro valve.