Land Rover Discovery 4 Remap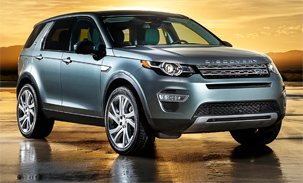 The Discovery 4 (called the LR4 in North America) is an updated version of the Discovery 3. Using the same Integrated Body Frame structure, the new Discovery has altered front and rear light units and a restyled front grille and bumper to adopt the same smoother, rounder style as also adapted for the 2010 Range Rover and Range Rover Sport. The Discovery 4 also retains the body-coloured wheel arches and bumpers as the late D3s (early D3s had black plastic trim). Optional Daylight Running Lamps can be specified whilst LED lamps feature prominently in both front and rear lamp units.
If you want to gain more power, torque and better MPG for your Land Rover Discovery 4 Car? Then look no further. After your ECU upgrade to your Land Rover Discovery 4, you will enjoy:
Our Land Rover diesel performance chips and Land Rover remapping via the OBD port will dramatically improve your Car performance and improve your MPG!
Every vehicle we do is Custom Remapped, nothing less will do
Every vehicle we do carries a Lifetime Warranty on the software
Every vehicle we do carries a no-quibble 30-Day Money Back Guarantee
Performance Result For Land Rover Discovery 4
| | | | | |
| --- | --- | --- | --- | --- |
| Model | Original BHP | Tuned BHP | Original Nm | Tuned Nm |
| 2.7 TDV6 | 190 | 228 | 440 | 500 |
| 3.0 TDV6 Boot Tricore – 241 | 241 | 273 | 600 | 670 |
| 3.0 TDV6 Boot Tricore – 255 | 255 | 285 | 600 | 670 |
[Note: Nm = Newton metre and BHP = Brake Horse Power]
You can call us on our Business number: 08456 529 530. Our Team will be happy to help you.
OR
You can contact Quantum Tuning Certified Dealer located near by you
OR
Buy Your Land Rover Discovery 4 Remap Online and Save 5% from retail price.
About: EGR REMOVAL
Removal of the EGR system by banking off the exhaust input and reprogramming of the engine managment ECU results in lowered engine temperatures, improved throttle response and economy and also can lengthen engine life by reducing oil contamination and carbon deposits.