Nissan GT-R Remap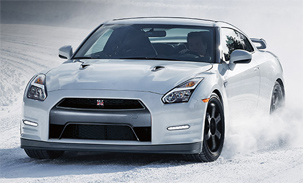 The Nissan GT-R is a supercar produced by Nissan released in Japan on December 6, 2007, Canada and the United States on July 7, 2008, and the rest of the world in March 2009.
If you want to gain more power, torque and better MPG for your Nissan GT-R Car? Then look no further.
After your ECU upgrade to your Nissan GT-R, you will enjoy:
Our Nissan diesel performance chips and Nissan remapping via the OBD port will dramatically improve your Car performance and improve your MPG!
Every vehicle we do is Custom Remapped, nothing less will do
Every vehicle we do carries a Lifetime Warranty on the software
Every vehicle we do carries a no-quibble 30-Day Money Back Guarantee
Performance Result For Nissan GT-R
| | | | | |
| --- | --- | --- | --- | --- |
| Model | Original BHP | Tuned BHP | Original Nm | Tuned Nm |
| 3800 V6 TURBO | 485 | 485 | 588 | 588 |
[Note: Nm = Newton metre and BHP = Brake Horse Power]
You can call us on our Business number: 08456 529 530. Our Team will be happy to help you.
OR
You can contact Quantum Tuning Certified Dealer located near by you
OR
Buy Your Nissan GT-R Remap Online and Save 5% from retail price.
About: DPF REMOVAL
Quantum Tuning have decided to invest heavily in the most advanced DPF removal software, thereby improving the quality of the DPF remaps and also offer a wider range of vehicles available to have DPF removal software applied. This is the most sophisticated solution on the market and none of your competitors can offer better.