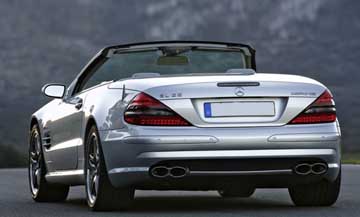 Avo tuning had this very nice Mercedes 400SL in today for a power upgrade these cars in stock form have 333hp, after a Quantum performance upgrade this will now be a touch over 400hp.
Applying this upgrade has transformed this car on the road with a very linear power delivery.
These cars require the Ecu to be removed and carefully opened, as you have to remove the PCB circuit board from the alloy base of the Ecu which is quite a tricky job, but never the less we are experts here at AVO tuning undertaking some of the most challenging vehicles.
Mercedes 400SL
Original HP
Original Nm
333
520
Tuned HP
Tuned Nm
400
580
HP Increase
Nm Increase
+67
+60
Give us a call and see what we can do for you !
Martin Lane
AVO TUNING (Authorised Quantum Tuning Dealer)
Tel: 01844273768
Mobile: 07867123262
Web: www.avotuning.com
Dealer Site: princes-risborough.quantumtuning.co.uk
Mobile Tuning in the surrounding area