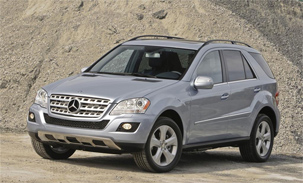 First job of the day was this 2005 Mercedes ML270 this is a 2.7ltr Turbo Diesel producing 163Bhp & 370Nm although the standard figure look quite good the delivery wasn't to our customers liking, with laggy starts this customer can't get onto busy roundabouts without the vehicle having a 3 second delay before pulling off making this stressful and dangerous.
We applied a stage one tune to this vehicle giving it the get up and go minimising the turbo lag and giving more torque to pull his caravan without any problems.
The customer was very impressed with his new performance enhancements with the new figures at 200Bhp & 450nm.
We drove away with a very happy customer.
It doesn't stop there he also gained savings up to 10% in fuel economy.
The customer was very happy with the power and how effortless it now picks up even in higher gears.
❇5* Reviews on Facebook
❇Friendly and Helpful Service
❇Professionally trained by the Institute of the Motor Industry
❇100% Satisfaction Guaranteed
❇Full Vehicle Health Check
❇Best Quality Remaps
❇£10,000 Warranty Option for Vehicles Under 90k Miles
❇Mobile or Workshop – We also offer a mobile service or you can come to Certified Trade Center to have the work carried out.
Get in touch today!
Fred Sampson
Hybrid Tuning (Authorised Quantum Tuning Dealer)
Tel: 07539162248
Mobile: 07917753134
Web: https://m.facebook.com/hybridtuning/
Dealer Site: gloucester.quantumtuning.co.uk