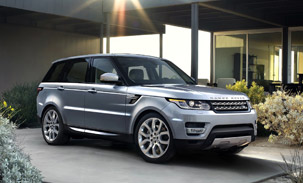 Range rover tdv8 full power remap. Awesome results loads of power and torque .
QUANTUM GREEN™ – GOOD POWER & MAXIMUM ECONOMY
Designed to return an improved economy in turbo diesel engines.
By re-characterising the torque limits on the engine, at lower rpm's you will benefit from additional performance and improved economy.
At higher rpm's the software will encourage shifting up through the gearbox, to keep the engine running in its optimal window.
QuantumGreen™ is a very popular choice with large fleet owners, where the extra mpg improvement counts on the bottom line profit.
Call today or contact to see what we can do for you!
Adrian Mcvicar
Eastcoastremaps
Tel: 01354693604
Mobile: 07913778744
Web: www.quantumtuning.co.uk
Mobile remapping and Chip tuning service available in Chatteris and surrounding area.