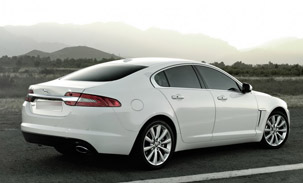 We visited this stunning 2014 Jaguar XF in Evesham this morning.
With better throttle response and a smoother power delivery our customer was blown away by the new software enhancements made.
Jaguar – XF
Original HP
Original Nm
340
450
Tuned HP
Tuned Nm
400
500
HP Increase
Nm Increase
+60
+50
❇5* Reviews on Facebook
❇Friendly and Helpful Service
❇Professionally trained by the Institute of the Motor Industry
❇100% Satisfaction Guaranteed
❇Full Vehicle Health Check
❇Best Quality Remaps
❇£10,000 Warranty Option for Vehicles Under 90k Miles
❇Mobile or Workshop – We also offer a mobile service or you can come to Certified Trade Center to have the work carried out.
Get in touch today!
Fred Sampson
Hybrid Tuning (Authorised Quantum Tuning Dealer)
Tel: 07539162248
Mobile: 07917753134
Web: https://m.facebook.com/hybridtuning/
Dealer Site: gloucester.quantumtuning.co.uk