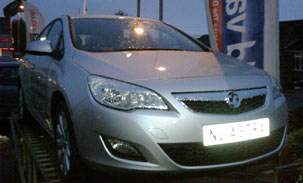 Sometimes the cheap option isn't the best. Customer wasn't to sure if his Astra was remapped, so took an ECU read to find out it had been done but badly. More power and torque to be made! New remap installed and EGR valve deleted from the engine management system. Never go for the cheap option get it done right the first time.
Vauxhall Astra 1.7 CDTi
Original HP
Original Nm
100
240
Tuned HP
Tuned Nm
125
285
HP Increase
Nm Increase
25%
18%
Get in touch with OMW Tuning today for a free quote.
Owen Williams
OMW Tuning
Tel: 07791446076 
Mobile: 07791446076
Web: www.omwtuning.co.uk
Dealer Site: clacton.quantumtuning.co.uk
Remapping Specialist