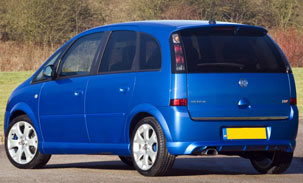 Vauxhall Meriva Cdti in for a full DPF solution and an economy remap. No more DPF warning lights or limp mode, up to 15% more mpg and a much smoother drive.
We at Autoclinic Remaps are performance and economy tuning experts, specialising in custom remapping of most modern vehicles on the market, offering quality tuning at very competitive prices.
We operate from workshop premises in Carluke, South lanarkshire, however, we have mobile technicians covering the majority of Scotland and as far south as Carlisle. As well as ECU remapping we also carry out full DPF removals at the workshop in Carluke. We also have a number of Authorised Installation Centres across Scotland, please contact us for more details if you would like to join our network.
For more information please contact
Euan Abercrombie
Autoclinic Remaps C/O Nicol Motor Sport
Tel: 01555 771107
Mobile: 07523 055165
Web: www.autoclinic-remaps.co.uk
Mobile ECU remapping and DPF removal in Central Scotland