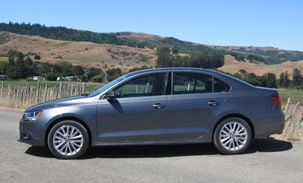 A picture of a customer's car sent in sporting the Eco Torque stickers. After his remap yesterday his VW Jetta gained an extra +30BHP and + 70Nm Torque.
Eco Torque repair and service all manual and automatic transmissions and differentials. We cater for both private and commercial vehicles, as well as maintaining large fleets for various companies nationwide.
Using the latest technology and equipment, Eco Torque can provide the installation of modified software for ECU's to either gain performance or increased fuel economy. All ECU software is done within in safe tolerances, so your vehicle is never pushed beyond the limit of the components fitted.
Full the full range of ECU software services we provide visit our remapping section for more details.
All services come with comprehensive warranties where stated so you know Eco Torque is a name you can trust.
For more information please contact
Daniel Haughian
Eco Torque
Unit 1A Portland Industrial Estate, Arlesey
Arlesey
United Kingdom
SG15 6SG
Tel: 01462835335 
Mobile: 01462835335
Web: www.eco-torque.co.uk
Dealer Site: ecotorque.quantumtuning.co.uk