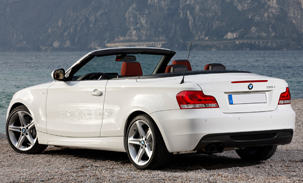 2009 BMW 118D in for a full power remap, DPF solution, resonater delete and rear back box delete with twin tips!
BMW 118D
Original HP
Original Nm
143
300
Tuned HP
Tuned Nm
194
420
HP Increase
Nm Increase
+51
+80
So why should you choose us to remap your vehicle?
⬛ 100+ Genuine 5* Reviews on Facebook
⬛ High Quality Remaps
⬛ Simple Finance Scheme
⬛ Buy Now, Pay Later Scheme
⬛ Try Before You Buy
⬛ 100% Satisfaction Guaranteed
⬛ Friendly and Helpful Service
⬛ Full Vehicle Health Check
⬛ £10,000 Warranty Option
⬛ Trained by the Institute of the Motor Industry
Call today or contact to see what we can do for you!
Ali Raza
Certified Remaps (Authorised Quantum Tuning Dealer)
Tel: 07477486389
Mobile: 07477486389
Web: dudley.quantumtuning.co.uk