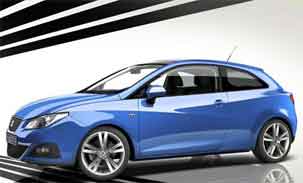 STOCK: 192hp & 320nm
DK Tuning STG1 : 265hp & 455nm (DYNO PROVEN)
DK Tuning love working on all cars…however hot hatches have got to be one of our favorites. The power gains are simply HUGE and with them being small cars the power to weight ratio is INSANE!
Take this Seat Ibiza 1.8TFSI we recently worked on. With only an induction kit and our signature Stage 1 remap we gave it an additional +73hp & +135nm torque. We also had this checked on an independent dyno where it made these MASSIVE figures.
These don't get too much transmission loss either, making a great 237hp at the wheels.
If you own a hot hatch and want some SERIOUS figures, contact us today on 07773076137!
FINANCE ALSO AVAILABLE
✅ Over 350 5* reviews
✅ IMI Accreditation (Institute of Motor Industry)
✅ 5* reviews on Facebook
✅ 5* reviews on Google
✅ Spread the cost over 4 months on our finance package
✅ For under £1 a week we can give you a 12 month (or upto 90,000 miles) mechanical warranty
For more information please contact
Daniel Kirk
DK Tuning (Authorised Quantum Dealer)
Tel: 07773076137
Mobile: 07773076137
Web: www.dktuning.co.uk
Dealer Site: wolverhampton.quantumtuning.co.uk
Quality tuning in the Wolverhampton and surrounding area.