Ford Fusion Remap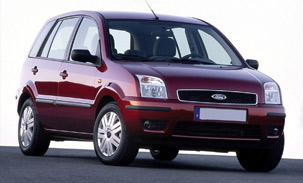 The Ford Fusion, code named CD338 for the first generation (2006–12), is a mid-size car produced by the Ford Motor Company since the 2006 model year. The 2010 model was awarded the Motor Trend Car of the Year and its hybrid version won the 2010 North American Car of the Year Award. The Fusion is manufactured at Ford's Hermosillo Stamping & Assembly where the similar (and now discontinued) Mercury Milan and the Lincoln MKZ were also built. All three cars utilize the CD3 platform.
Production on the first Fusions began on August 1, 2005. The Fusion replaced the Mondeo for the Latin American markets—except in Argentina (where the current European Mondeo is available) and in the United States and Canada (where it superseded the then mid-size Taurus). The Fusion is positioned between the compact Ford Focus and full-size Ford Taurus. In the Middle East, this model is sold alongside the Mondeo. Versions sold there are available only with the 2.5-litre engine. Unlike in the United States, Canada and Latin America, no V6 engine is available in that region. The same is true in South Korea, where only the 2.5-liter engines (including those for the hybrid model) are available as of the 2012 model year.
If you want to gain more power, torque and better MPG for your Ford Fusion Car? Then look no further.
After your ECU upgrade to your Ford Fusion, you will enjoy:
Our Ford diesel performance chips and Ford remapping via the OBD port will dramatically improve your Car performance and improve your MPG!
Every vehicle we do is Custom Remapped, nothing less will do
Every vehicle we do carries a Lifetime Warranty on the software
Every vehicle we do carries a no-quibble 30-Day Money Back Guarantee
Performance Result For Ford Fusion
| | | | | |
| --- | --- | --- | --- | --- |
| Model | Original BHP | Tuned BHP | Original Nm | Tuned Nm |
| 1.4 16V | 80 | 86 | 124 | 134 |
| 1.4 TDCI | 68 | 88 | 160 | 200 |
[Note: Nm = Newton metre and BHP = Brake Horse Power]
You can call us on our Business number: 08456 529 530. Our Team will be happy to help you.
OR
You can contact Quantum Tuning Certified Dealer located near by you
OR
Buy Your Ford Fusion Remap Online and Save 5% from retail price.
About: BOSCH EDC 15
Bosch Hdi EDC 15 consists of an ECU which analyses the information from the various Sensors, and then operates the injectors at the correct moment. It also controls a Pressure regulator, the exhaust gas recycling electro valve and the turbo charging Pressure modulating electro valve.