Jeep Cherokee Remap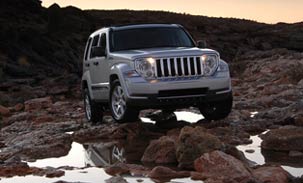 Jeep Cherokee has launched several models by the time like Jeep Cherokee (SJ), Jeep Cherokee (XJ), Jeep Cherokee (KL).
The Cherokee SJ was a redesigned reintroduction of a two-door body style, with a single fixed rear side window with an optional flip-out section. Previously, a two-door version had been available in the Jeep Wagoneer line (1963–67), although this had the same pillar and window configuration as the four-door Wagoneer.
The Jeep Cherokee (XJ) is a unibody (monocoque) compact SUV that was developed and produced by the Jeep division of American Motors, and continued to be built and marketed by Chrysler after 1987. It shared the name of the original full-size SJ model, but without a body-on-frame chassis, and set the stage for the modern sport utility vehicle (SUV). The XJ's innovative appearance and sales popularity spawned important imitators as other automakers began to notice that this model began replacing regular cars. It was built in Toledo, Ohio, in Beijing, China, in Ferreyra, Argentina, and in Valencia, Venezuela. The XJ provided the mechanical basis for the MJ-series Jeep Comanche pickup truck.
The Jeep Cherokee (KL) is a mid-size crossover to be produced by the Jeep marque of Chrysler. It was introduced for the 2014 model year at the 2013 New York International Auto Show. The Cherokee is the first Jeep vehicle to be built on the Compact U.S. Wide platform. It features a unibody chassis much like its predecessor, but instead utilizes a transversely mounted engine instead of a longitudinal mounted one. The Jeep Cherokee is to be built at Toledo North Assembly Plant. The Cherokee is to replace the Jeep Liberty/Cherokee in Jeep's lineup.

If you want to gain more power, torque and better MPG for your Jeep Cherokee Car? Then look no further.
Our Jeep Cherokee diesel performance chips and Jeep Cherokee remapping via the OBD port will dramatically improve your Car performance and improve your MPG!
Every vehicle we do is Custom Remapped, nothing less will do
Every vehicle we do carries a Lifetime Warranty on the software
Every vehicle we do carries a no-quibble 30-Day Money Back Guarantee
After your ECU upgrade to your Jeep Cherokee, you will enjoy:
Increased horsepower | Increased torque | Better throttle response
Smoother power delivery | Improved fuel economy | Safer overtaking
Performance Result For Jeep Cherokee
| | | | | |
| --- | --- | --- | --- | --- |
| Model | Original BHP | Tuned BHP | Original Nm | Tuned Nm |
| 2.5 CRD 115 | 115 | 144 | 278 | 308 |
| 2.5 CRD 143 | 143 | 167 | 340 | 407 |
| 2.5 CRD 140 | 140 | 166 | 343 | 413 |
| 2.8 CRD 161 | 161 | 205 | 380 | 460 |
| 2.8 CRD 150 | 150 | 175 | 360 | 410 |
| 2.8 CRD 177 | 177 | 212 | 410 | 480 |
[Note: Nm = Newton metre and BHP = Brake Horse Power]
You can call us on our Business number: 08456 529 530. Our Team will be happy to help you.
OR
You can contact Quantum Tuning Certified Dealer located near by you
OR
Buy Your Jeep Cherokee Remap Online and Save 5% from retail price.
About: EGR REMOVAL
Removal of the EGR system by banking off the exhaust input and reprogramming of the engine managment ECU results in lowered engine temperatures, improved throttle response and economy and also can lengthen engine life by reducing oil contamination and carbon deposits.