Ford Mondeo Mk1 Remap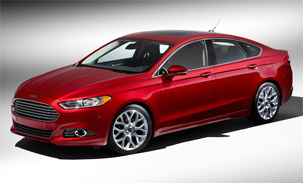 The Mondeo was launched on 8 January 1993, and sales began on 22 March 1993. Available as a four-door saloon, a five-door hatchback, and a five-door estate, all models for the European market were produced at Ford's plant in the Belgian city of Genk. The Sierra had been built there since its launch in 1982, although until 1989, right hand drive Sierras had also been built in UK at the Dagenham plant.

Intended as a world car, it replaced the Ford Sierra in Europe, the Ford Telstar in a large portion of Asia and other markets, while the Ford Contour and Mercury Mystique replaced the Ford Tempo and Mercury Topaz in North America. Unlike the Sierra, the Mondeo is front-wheel drive in its most common form, with a rarer four-wheel drive version available on the Mk I car only. Instigated in 1986, the design of the car cost Ford US$6 billion. It was one of the most expensive new car programs ever. The Mondeo was significant as its design and marketing was shared between Ford USA in Dearborn, and Ford of Europe. Its codename while under development reflected thus: CDW27 signified that it straddled the C & D size classes and was a "World Car".
If you want to gain more power, torque and better MPG for your Ford Mondeo Mk1 Car? Then look no further.
Our Ford diesel performance chips and Ford remapping via the OBD port will dramatically improve your Car performance and improve your MPG!
Every vehicle we do is Custom Remapped, nothing less will do
Every vehicle we do carries a Lifetime Warranty on the software
Every vehicle we do carries a no-quibble 30-Day Money Back Guarantee
After your ECU upgrade to your Ford Mondeo Mk1, you will enjoy:
Performance Result For Ford Mondeo Mk1
| | | | | |
| --- | --- | --- | --- | --- |
| Model | Original BHP | Tuned BHP | Original Nm | Tuned Nm |
| 1.6 16V | 90 | 98 | 134 | 144 |
| 2.5 V6 ST24 | 170 | 177 | 220 | 232 |
[Note: Nm = Newton metre and BHP = Brake Horse Power]
You can call us on our Business number: 08456 529 530. Our Team will be happy to help you.
OR
You can contact Quantum Tuning Certified Dealer located near by you
OR
Buy Your Ford Mondeo Mk1 Remap Online and Save 5% from retail price.
About: DPF REMOVAL
Quantum Tuning have decided to invest heavily in the most advanced DPF removal software, thereby improving the quality of the DPF remaps and also offer a wider range of vehicles available to have DPF removal software applied. This is the most sophisticated solution on the market and none of your competitors can offer better.