Renault Clio IV Remap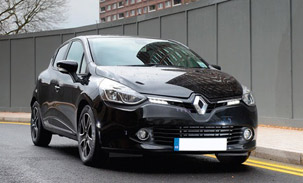 The Clio IV was introduced at the September–October 2012 Paris Motor Show, and began marketing a month later. It is available inhatchback body style and starting from early 2013 also as an estate. It is manufactured in Flins, France, and in Bursa, Turkey, where the estate will particularly be assembled.
A notable difference from the previous generation is the wheelbase, which has been significantly extended and is now near to the one of a compact car. The length and the width have also been increased, but less significantly.
If you want to gain more power, torque and better MPG for your Renault Clio IV Car? Then look no further.
After your ECU upgrade to your Renault Clio IV, you will enjoy:
Our Renault diesel performance chips and Renault remapping via the OBD port will dramatically improve your Car performance and improve your MPG!
Every vehicle we do is Custom Remapped, nothing less will do
Every vehicle we do carries a Lifetime Warranty on the software
Every vehicle we do carries a no-quibble 30-Day Money Back Guarantee
Performance Result For Renault Clio IV
| | | | | |
| --- | --- | --- | --- | --- |
| Model | Original BHP | Tuned BHP | Original Nm | Tuned Nm |
| 0.9 12v Energy Tce | 90 | 90 | 135 | 135 |
| 1.5 8x dCi 90 | 86 | 86 | 220 | 220 |
[Note: Nm = Newton metre and BHP = Brake Horse Power]
You can call us on our Business number: 08456 529 530. Our Team will be happy to help you.
OR
You can contact Quantum Tuning Certified Dealer located near by you
OR
Buy Your Renault Clio IV Remap Online and Save 5% from retail price.
About: EGR REMOVAL
Removal of the EGR system by banking off the exhaust input and reprogramming of the engine managment ECU results in lowered engine temperatures, improved throttle response and economy and also can lengthen engine life by reducing oil contamination and carbon deposits.